No Closing Costs Refinancing
Florida Community Mortgage Can Help With a No Closing Cost Refinance of Your Home.
A no closing cost mortgage is ideal for homeowners who seek to lower their monthly payments without paying closing costs and without rolling closing costs into their new mortgage. A mortgage with closing costs usually includes title fees, the cost of title insurance, transfer taxes, recording fees, origination fee, lender fees, and other miscellaneous expenses.
A low closing cost mortgage with a lender credit to cover some of the closing costs can also be appealing, but there are a few things that you will want to consider to determine if a no closing cost refinance is the best option for you.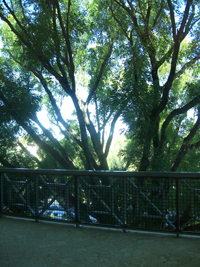 Important Considerations for a No Closing Cost Mortgage
How long do you plan to stay in your home?
How high is your current interest rate?
What is your home worth?
No closing cost refinancing is a good option to consider if you plan to be in your home for 2 to 5 years. Doing a smaller mortgage to navigate below a certain loan to value limitation may also be a good reason to choose a no closing costs mortgage. When you get a mortgage with no closing costs, recouping the closing costs is not an issue. For low closing cost mortgages, you will divide your closing costs by your monthly savings to determine the break-even point at which you will recoup the closing costs.
Our mortgage experts can explain everything you need to know about no closing cost refinancing. If you are interested in finding out if a no closing cost mortgage is right for you, a Florida Community Mortgage professional will analyze your situation and help you with choosing the best mortgage.
Thank you for visiting our website. We appreciate the opportunity to earn your business.